Posted by admin
Categories:
Others
I was trying to look for a storage area network for personal use at home but then I came across this beast and this is mindblowing.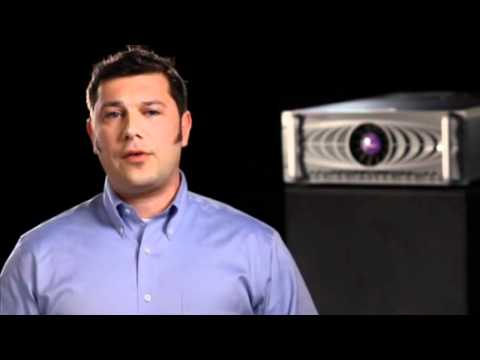 On a 4U rackspace, you can actually fit in 42 drives and if you use 3TB drives, that would translate to 126TB. Hmm… it would take me years to fill up that space. But definitely this is good for mid size companies that have entrerprise data. TAt home, I definitely don't need such data storage systems but during my work before, when I was in charge of our data center, that's perfect for it.
I haven't been actively researching for enterprise wide data storage systems so when I came across Nexan's products, I was like blown away. I didn't know storage systems has evolved so much over the past few years.
About 7 years ago, when I was still working in the industry, most of the drives are those RAID5 with a couple of GB of data is the norm. So just imagine how surprised I am seeing 4U size products that can handle 126 TerraBytes of data. That's awesome.
Also, before it used to be so complicated to setup these data storage systems. I remember playing around with partitions, combining disks, mirroring, setting up RAID, but now it looks like there's some cool wizard that let's you configure these things. Moreover, there's this power saving technology. Nobody was thinking about saving power a few years back, but now, that's one of the important considerations when choosing these data center devices.
Posted by admin
Categories:
Tablet PCs

Thanks to ipad, there are all sort of tablet pcs out there. I remember when my wife bought the iPad v1, most of the time, it was used for gaming. There were lots of games available for the ipad. All of a suddent, it's nice to play plants and zombies using an ipad vs a desktop. The touch interface is far superior than using the mouse to play that game. Same thing with facebook games. I remember, my wife telling that it was faster to harvest crops in farmville using the ipad than a conventional PC.
So what really is the end use of iPad? Is it being used more as a productivity tool, or a gaming device?
A couple of months ago, iPad 2 was released. Same thing, my wife bought it and still, the primary use is for games. My son and daughter always play angry birds, some first person shooter games, and learning games for my 3 year old daughter. Before, I can see kids playing PSPs but now, the iPad is now their chosen gaming platform.
I wonder how much percentage of iPad app sales are from games. My hunch is, it could be more than 50%. The success of these tablet pcs in my opinion has been attributed largely because of games. If it weren't for games, tablet PCs won't really take off. I remember, prior to iPad, there were a couple of tablet pcs on the market. Those were really marketed as laptop replacements so it was more of a productivity tool.
Thanks to games, tablet PCs prices has gone down significantly. I can see very inexpensive android based tablet devices on the market.
Posted by admin
Categories:
Guest Post
The article written by Victor Flowers
My parents have always lived in the same house their entire life. They love it there and I don't think they ever want to move. The problem is that they are so far away from any kind of civilization. While there is nothing wrong with that and I completely respect their need for quiet, it makes it very difficult to visit them. I have to plan the entire week and make sure I have all I need because the store is not close. For years, I even had to put an automatic reply on my e-mail because I couldn't even check it from their house. However, last year I finally found internet service for them at http://www.satellitestarinternet.com/hughes-net/kentucky/c/cynthiana/ and it has made my life so much better. I think my parents could care less about it, but it makes visiting them a lot easier. For some reason, it is hard for me to survive without the internet. I just feel disconnected and left out. In a strange way, it feels like never getting picked to be on a kickball team. The only thing my parents like about it is that I visit more, so I guess it is a win-win for everyone.